Stromma Netherlands
Career goals
An employer branding strategy and an online recruitment platform that helped propel Stromma Netherlands' recruitment process to a whole new level.
Strategy
Design
Development
In a vastly competitive job market, it takes more than simple job listings to attract talent. Social media and always-on connectivity have rapidly transformed the recruitment market, meaning employers need to use a more sophisticated and innovative approach to talent acquisition. 
To meet this challenge, we evaluated Stromma's recruitment process and worked closely together with both HR and Marketing to develop a brand new online recruitment strategy. We also crafted a fully integrated online recruitment platform. Built in Drupal, the site oozes Stromma's employer brand and is fully optimized for converting campaign leads into job applications and new hires.
Image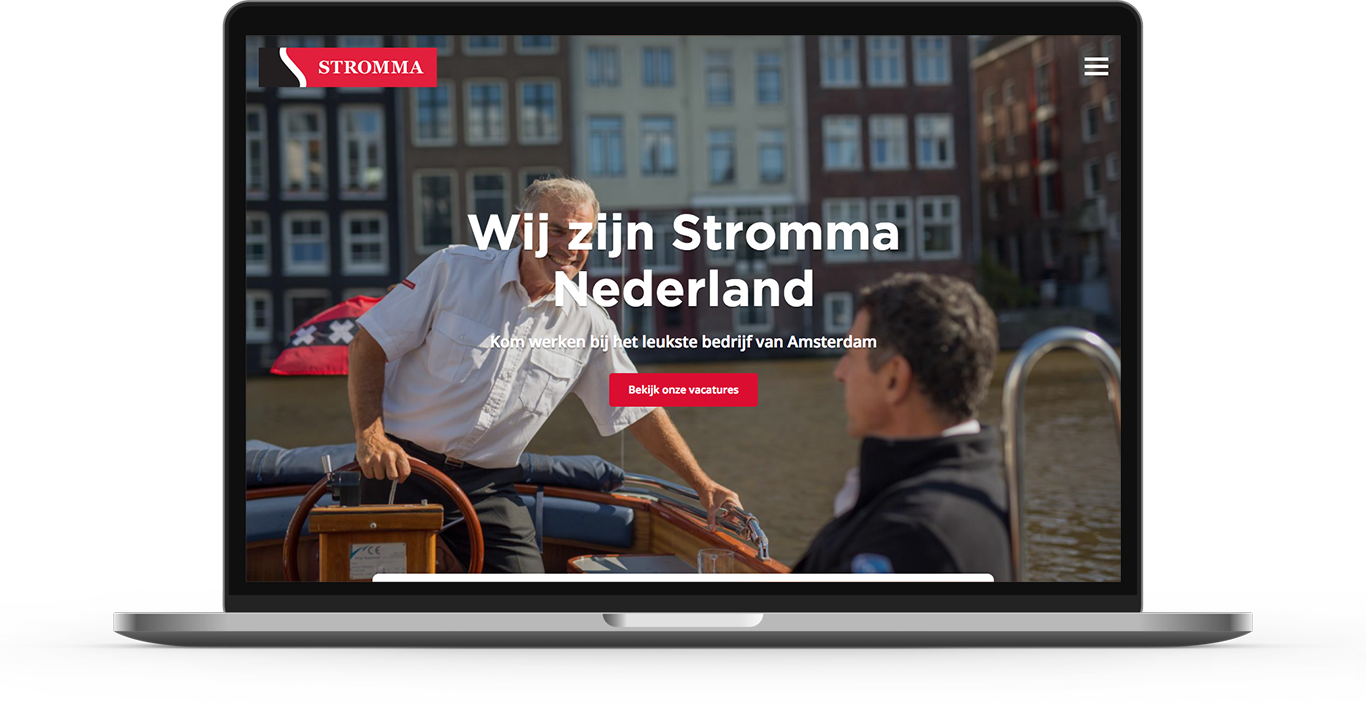 Online recruitment
The newly created recruitment platform has proven a crucial tool for converting campaigns to new hires. The site content and design perfectly represent the culture and values of Stromma as an employer.
Strategy & branding
Working together with Stromma's Marketing and HR departments, we were closely involved in developing a new recruitment strategy with a large emphasis on employer branding.
Multilingual
With an increasingly international talent pool, a multilingual website was an obvious choice. The flexibility of Dupal enabled multiple languages while maintaining the user-friendly content workflow.
Integration
In order to optimize automated content management, we needed to synchronize data from Stromma's HR management tool. We developed a custom Drupal module that integrates with the Daywize HR API.
Image

Image

Employer branding
We decided to let the employees do the talking. The result is an online presence that perfectly represents the culture and values of Stromma as an employer.
Image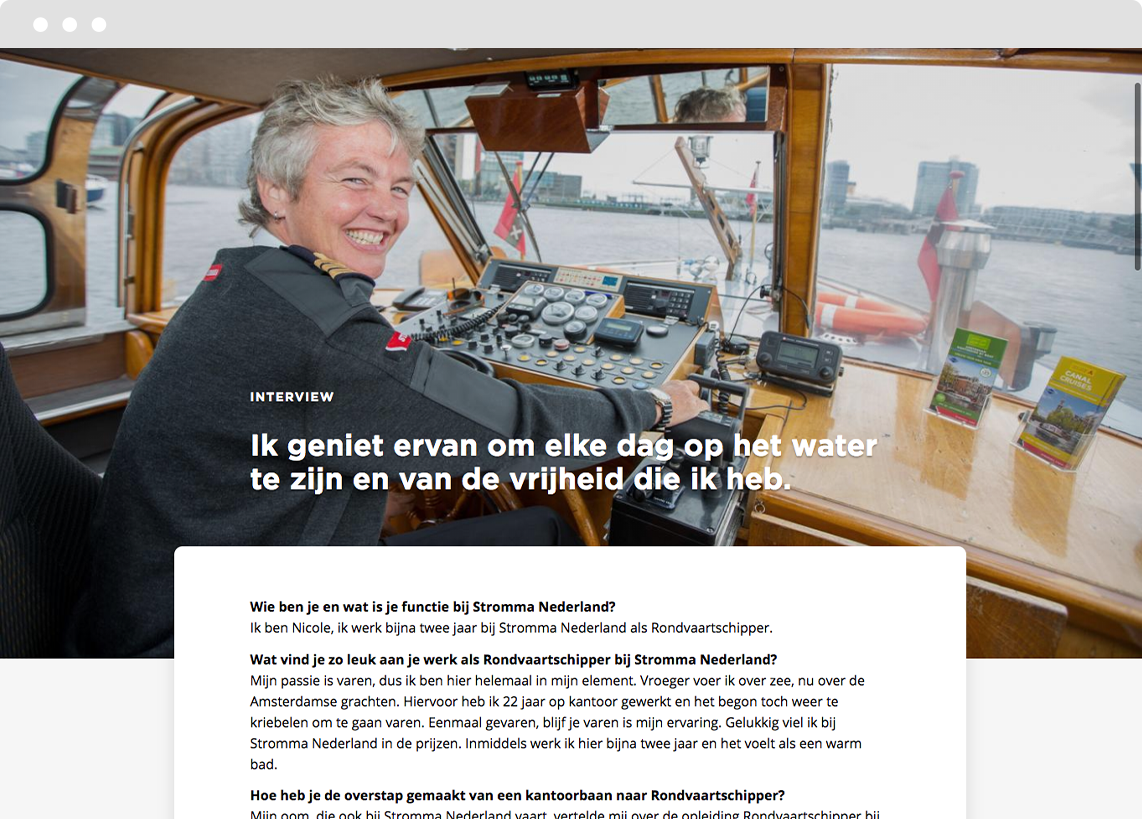 Campaign conversion
The recruitment website we created for Stromma was a crucial missing link between their online campaigns and their goal of hiring new talent. Up until launch, ads would run and convert clicks to the job description page on the corporate website. The bounce rate stuck out early in the discovery phase, so this instantly became one of the main focus points for our project. Conversion optimization became a focus point during every step of both the design and development process. The result was an immediate and drastic improvement in funnel conversion rates.
Third party API integration
Another key feature of the newly developed Drupal platform was the integration with Stromma's HR backend tool called Daywize. We improved efficiency by automating content creation processes and synchronizing data. What's more, by moving online forms from Daywize to our Drupal platform, we were able to take full control of the user experience, further minimizing abandonment. In combination with Google Tag Manager and Google Analytics, Stromma was able to measure every single step of their recruitment funnel for the first time.