KPN Interned Services
Online presence
A newly developed visual communication language, translated into a brand new online presence for the number one cloud hosting provider in the Netherlands.
Strategy
Design
Development
KPN Interned Services, one the biggest cloud solutions provider in The Netherlands, challenged us to come up with a brand new online platform that would reposition the company as an industry leader in their field, while substantially improving e-commerce performance.
In order to streamline their online offering, we started by completely restructuring their existing content. We rebuilt the entire site from the ground up using the Drupal CMS in order to offer KPN Interned Services full control over their online content, without the expertise required to manage their previous site.
Image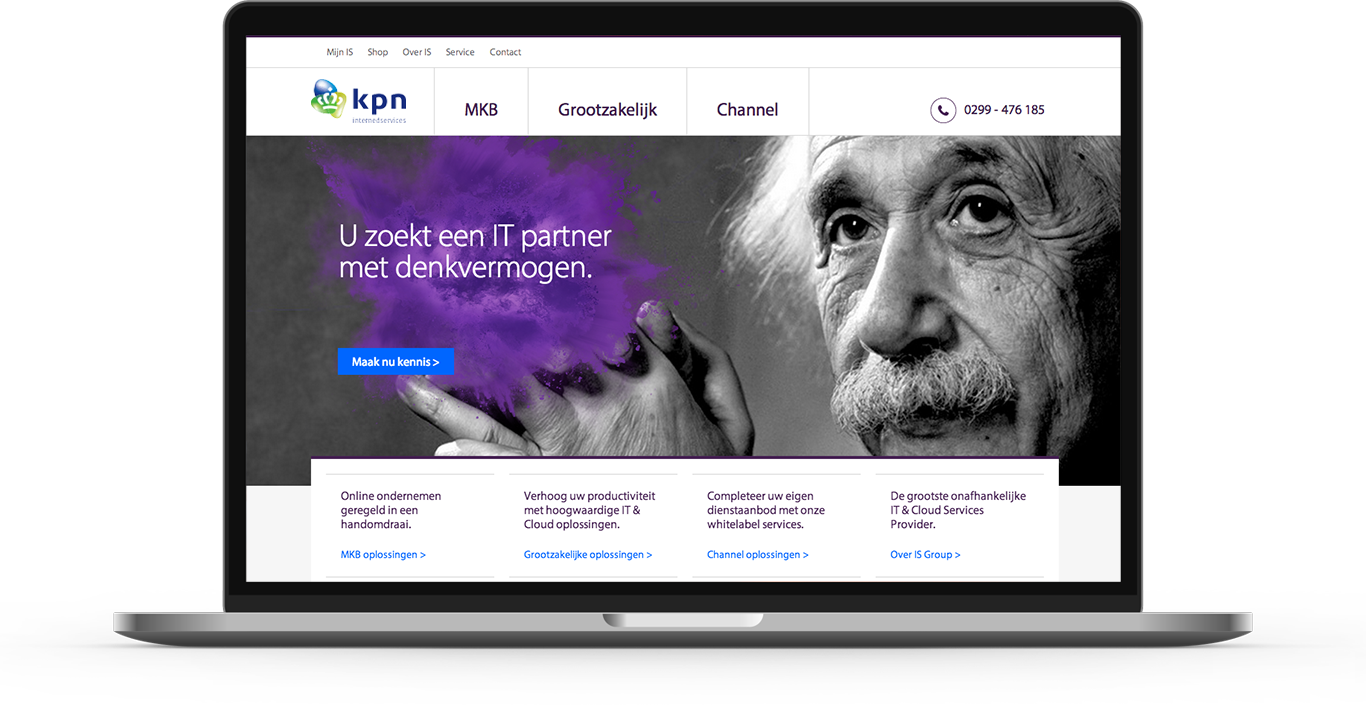 Accomplished
An organization of this stature requires an online presence with a highly optimized conversion rate and impeccable performance. We delivered both.
Performance
We combined clever design and lean development to deliver a lightning fast frontend. The site scored in the upper echelon across all leading benchmarks.
Conversion
We let their product offering take center stage and drastically shortened the funnel, leading to substantial improvements in conversion rates.
Drupal
Delivering enterprise-level performance combined with cutting edge flexibility, the Drupal open source CMS won over IT and Marketing specialists alike.
Image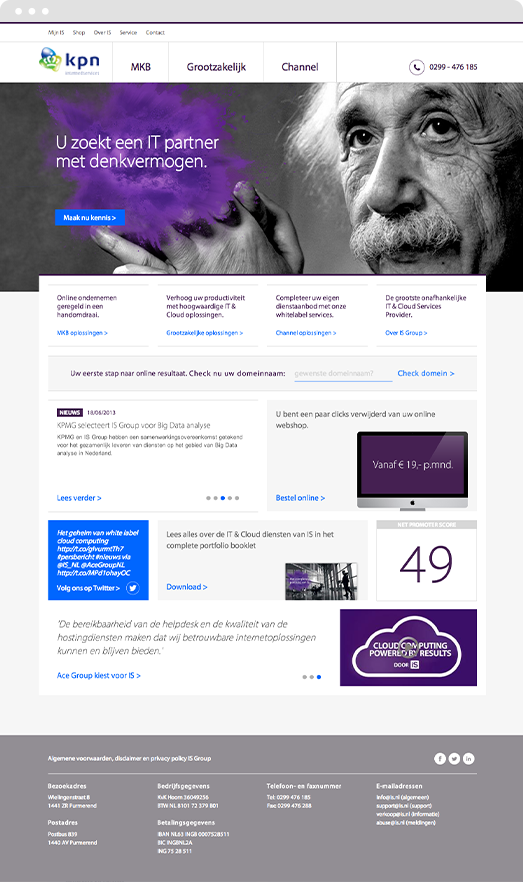 Image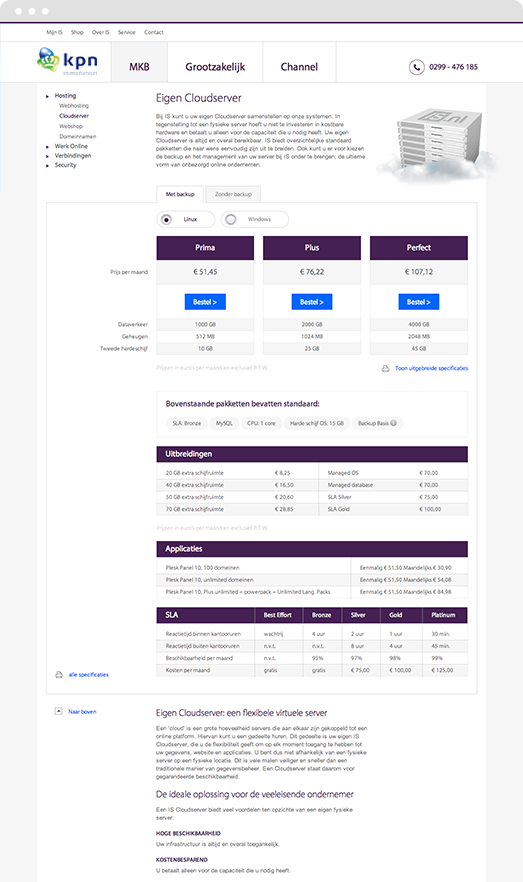 Great first impressions
As a subsidiary of Royal KPN N.V., KPN Interned Services was originally founded in 1996 and has since grown to become one of the largest IT and cloud solutions providers in the Netherlands. With over 170 dedicated professionals, they offer managed hosting, online (hosted) workplaces, security and connectivity to over 30,000 clients.
An organisation of this stature requires an impeccable online presence. In order to create a website that matches their impressive profile, we collaborated with marketing and product management to reevaluate their product offering and content. We came up with a Drupal-based content management solution that seamlessly integrates their product offering, while implementing the sophisticated design and campaign language developed by their lead advertising firm.
As a result, we not only managed to boost conversion rates, but achieved a substantial reduction in costs while increasing efficiency. We delivered a lightning-fast Drupal website with an outstanding performance record across all leading benchmarks.