Ajax Campus
Motivation
Perhaps Ajax' most ambitious endeavour yet: a program set-up to help troubled adolescents with limited opportunities fulfil their true potential.
Ajax Campus provides training and guidance for troubled adolescents with the objective of helping them develop the skills, discipline and positive attitude required to succeed in the challenging world of today.
After setting up this wonderful endeavor, the people behind Ajax Campus needed a means to present their project to prospective partners and supporters. In collaboration with Dawn, we designed and developed an original campaign website that presents the Ajax Campus concept online.
Image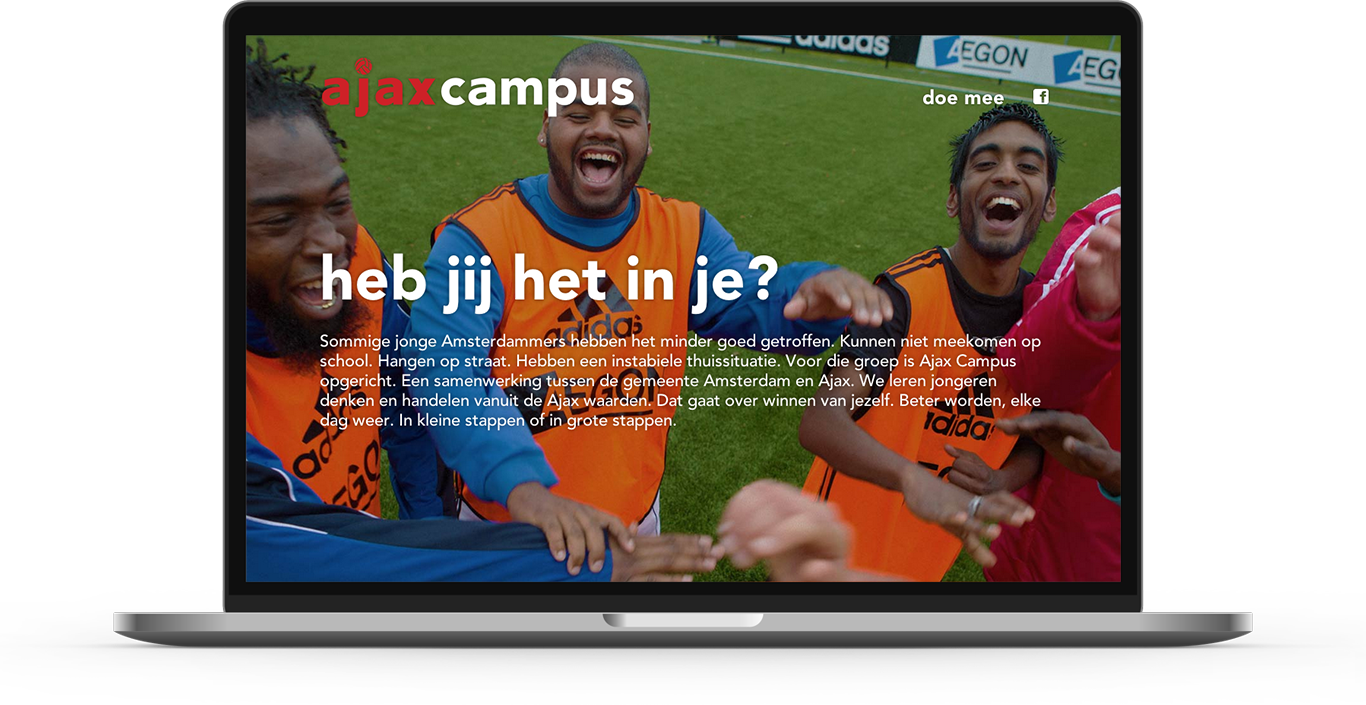 Authenticity
By allowing documentary photography to take center stage and reducing site content to a minimum, we created a clear and concise impression of what Ajax Campus stands for.
Creative onboarding
We worked on site and in close collaboration with Ajax' advertising agency to translate their concept and campaign into an engaging online experience.
In the browser
We applied rapid prototyping, starting with an empty canvas and designing/developing the campaign in the browser. A workflow that requires both mutual trust and creative technology expertise. 
Quick turnaround
The creative process, combined with our hands-on design and development workflow resulted in short sprints with big results. Everything within budget, delivered on the deadline.
Image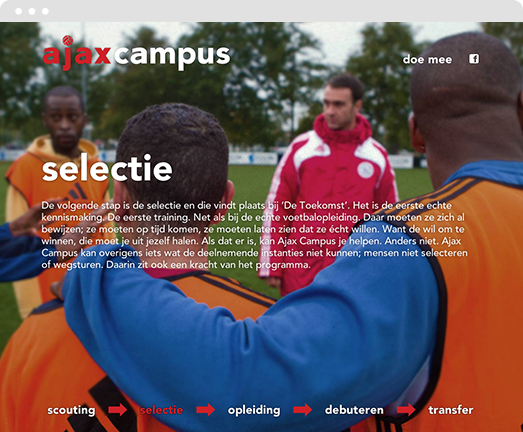 Image